- Some South Africans welcomed the recent court decision to decriminalise private use of dagga
- However,nyaope-smoking boys expressed opposition to the decision
- They blamed dagga for pushing them intonyaopeaddiction
PAY ATTENTION:
A number of South Africans welcomed the recent Constitutional Court decision to legalise private use and cultivation of dagga — but nyaope-smoking boys are against it.
According toDaily Sun, the "nyaopeboys" blame dagga for pushing them intonyaopeaddiction in the first place.
The boys, from KwaMhlanga Crossroads in Mpumalanga, cautioned that legalising the herb could jeopardise the future of many South African youths.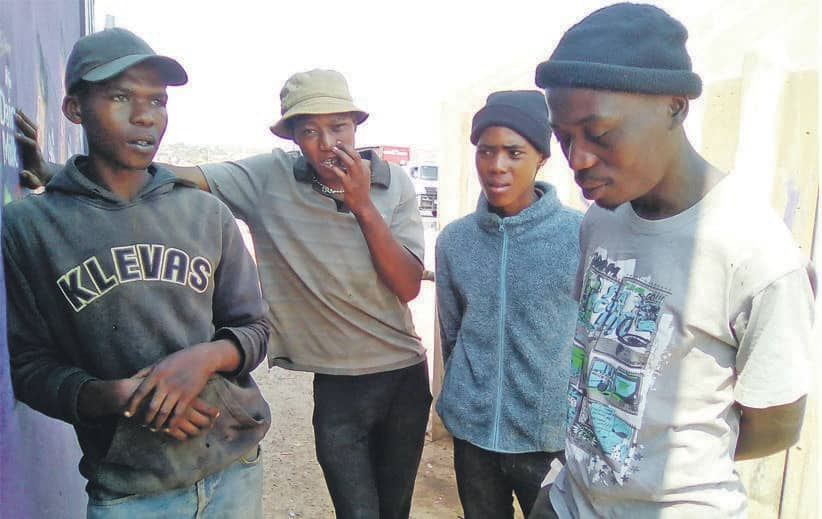 Some of the nyaope addicts who expressed opposition to dagga's legalisation. Source: Daily Sun/Bongani Mthimunye
PAY ATTENTION:
30-year-old Sonnyboy Ntuli said he started off with cigarettes followed by dagga. When this wasn't enough, he turned tonyaope,Briefly.co.zagathered.
He conceded that growing dagga at home would reduce the costs of buying it from unscrupulous dealers.
READ ALSO:
For his part, 26-year-old Sibusiso Sibiya said nothing will really change in terms of selling and buying dagga. He added that as addicts, however, dagga isn't good:
Nyaope alone is very strong and we use the herb to neutralise it. In a few years, people will want nyaope to be made legal even though it's a very dangerous drug.
READ ALSO:
Another addict, 21-year-old Sibusiso Mgidi, expressed his fervent wish to quit. He appealed for support in this regard.
To him, dagga causes the youth to develop violent personalities and should be avoided, "It should be treated as the drug it is."
Watch a hilarious animated video below from our YouTube channel.
Do you have a story to share with us? Inbox us on our and we could feature your story.
To stay up to date with the latest news, download our news app on or today.
Related news
Dagga may be legal now, but nyaope-smoking boys are against it
Dagga may be legal now, but nyaope-smoking boys are against it
Dagga may be legal now, but nyaope-smoking boys are against it
Dagga may be legal now, but nyaope-smoking boys are against it
Dagga may be legal now, but nyaope-smoking boys are against it