- The Zimbabwean president took power from Mugabe in a military coup that took place in November 2017
- Mnangagwa said he spoke to Mugabe a week before the coup, and the president seemed not to recall firing him
- The lapse in memory brings into question Mugabe's loyalists who claim he is still mentally sound
Zimbabwean president Emmerson Mnangagwa reportedly claimed that his predecessor Robert Mugabe forgot he had fired him a week before the military coup which ended reign over the country.
Mnangagwa revealed this during a one-day state visit to Mozambique this week.
The new president said during the telephone conversation, Mugabe asked where Mnangagwa was. At the time, Mnangagwa was in South Africa following reports that elements within the ruling party were plotting to kill him.
Mnangagwa said that as the two were talking, he realised that Mugabe did not remember firing him a week earlier.
The confusion raised questions about who had been making decisions on behalf of the 93-year-old leader. His loyalists had often claimed that he was still mentally fit and was making decisions on his own.
READ ALSO:
Briefly.co.zalearned Mnangagwa's spokesperson, George Charamba recently claimed that the veteran leader tried to reinstate his ex-deputy in his previous post.
According to Charamba, Mugabe desperately tried to reappoint his former deputy at the height of massive street protests against him. Charamba was involved in the negotiations that eventually led to Mugabe stepping aside.
In his interview about the upheaval that shook the country at the end of last year, Charamba also described how Zimbabwean border guards attempted to shoot Mnangagwa as he sought to flee, fearing for his life.
"Mnangagwa recounted a scuffle at the Mozambican border where officials attempted to shoot him, but were disarmed by one of his twin sons," reported Zimbabwe's Daily News.
Mnangagwa personal protection officers were withdrawn following his dismissal, a move which the new Zimbabwean leader admitted made him fear for his life.
Following the attempt at the border, Mnangagwa made it to an airstrip where an acquaintance sent a private plane.
He fled to South Africa, from where he negotiated the takeover with Mugabe.
READ ALSO:
Do you have a story to share with us? Inbox us on our page and we could feature your story.
To stay up to date with the latest news, download our news app onortoday.
Related news
Mugabe doesnt remember firing me, says Zimbabwean president Mnangagwa
Mugabe doesnt remember firing me, says Zimbabwean president Mnangagwa
Mugabe doesnt remember firing me, says Zimbabwean president Mnangagwa
Mugabe doesnt remember firing me, says Zimbabwean president Mnangagwa
Mugabe doesnt remember firing me, says Zimbabwean president Mnangagwa
Mugabe doesnt remember firing me, says Zimbabwean president Mnangagwa
Mugabe doesnt remember firing me, says Zimbabwean president Mnangagwa
Mugabe doesnt remember firing me, says Zimbabwean president Mnangagwa
Mugabe doesnt remember firing me, says Zimbabwean president Mnangagwa
Mugabe doesnt remember firing me, says Zimbabwean president Mnangagwa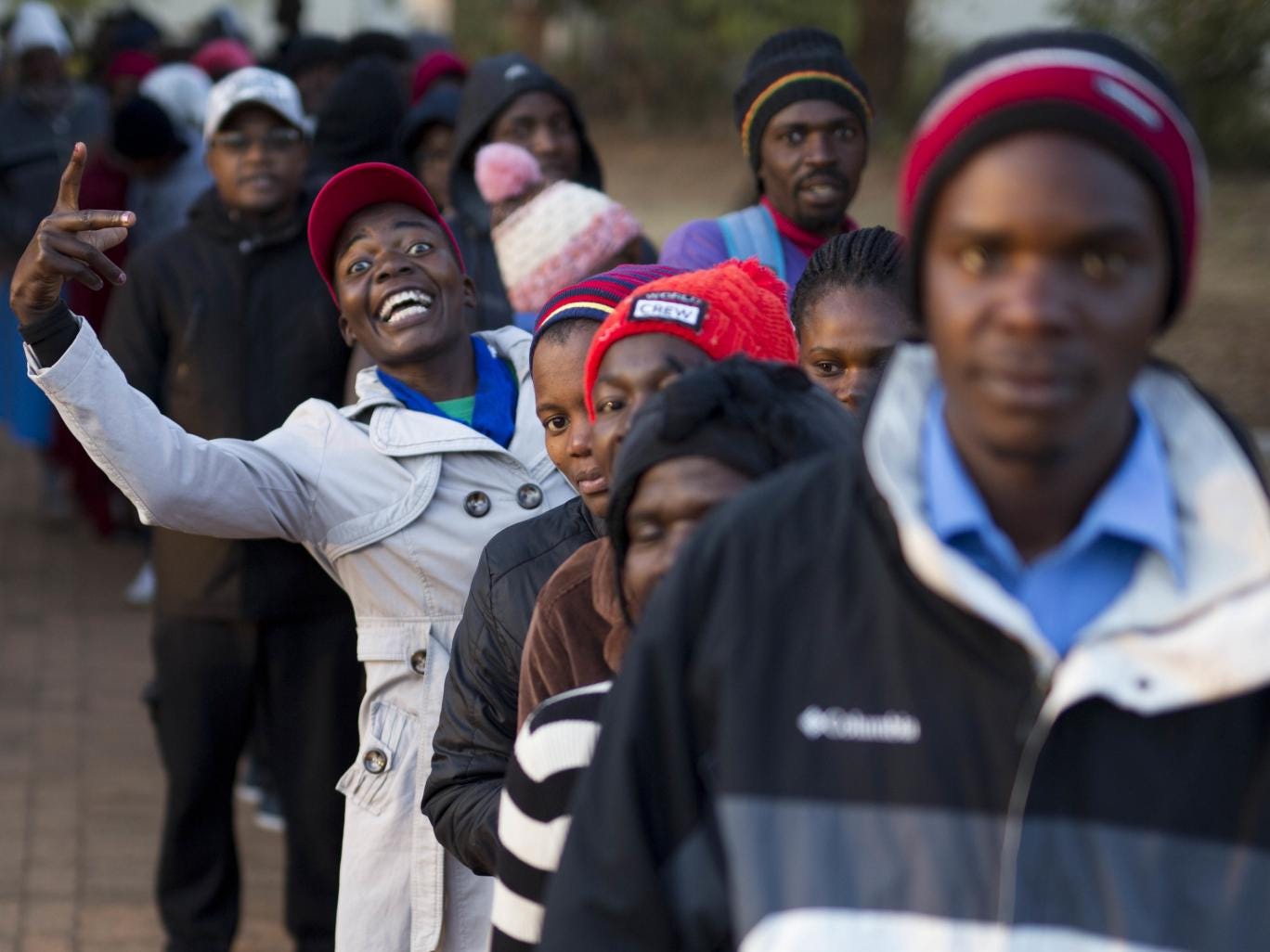 Mugabe doesnt remember firing me, says Zimbabwean president Mnangagwa
Mugabe doesnt remember firing me, says Zimbabwean president Mnangagwa
Mugabe doesnt remember firing me, says Zimbabwean president Mnangagwa
Mugabe doesnt remember firing me, says Zimbabwean president Mnangagwa
Mugabe doesnt remember firing me, says Zimbabwean president Mnangagwa
Mugabe doesnt remember firing me, says Zimbabwean president Mnangagwa
Mugabe doesnt remember firing me, says Zimbabwean president Mnangagwa
Mugabe doesnt remember firing me, says Zimbabwean president Mnangagwa
Mugabe doesnt remember firing me, says Zimbabwean president Mnangagwa
Mugabe doesnt remember firing me, says Zimbabwean president Mnangagwa
Mugabe doesnt remember firing me, says Zimbabwean president Mnangagwa
Mugabe doesnt remember firing me, says Zimbabwean president Mnangagwa
Mugabe doesnt remember firing me, says Zimbabwean president Mnangagwa