> >Unusual houses built from unnecessary things.
Unusual houses built from unnecessary things.
These unusual houses are built of things that have been recycled by people.
1.
Glass bottles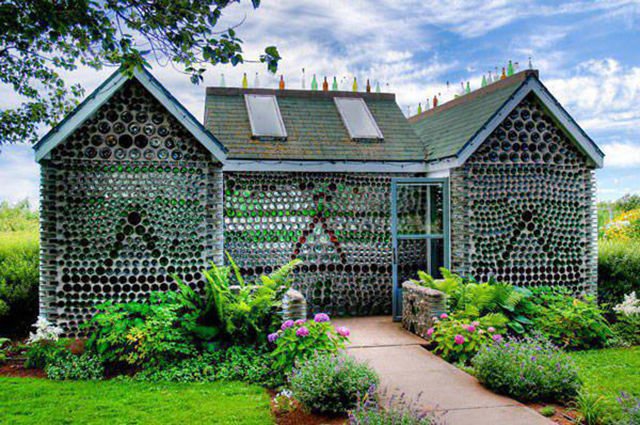 This house was made from 25,000 recycled bottles cemented together. It is located in Cap Egmont, Prince Edward Island, Canada.
You will be surprised at what people make at home these days. In principle, you can use anything you like, as you will see for yourself ...
2.
Egg carton boxes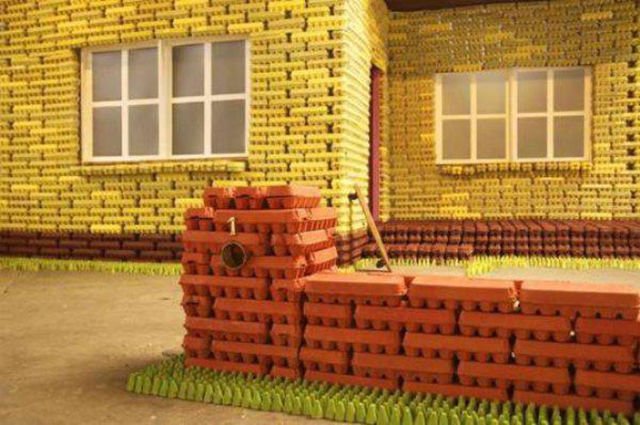 This Australian home was built from recycled egg cartons. This is probably not the most stable house ever built, but it's still a roof over your head, isn't it?
3.
Corn Cobs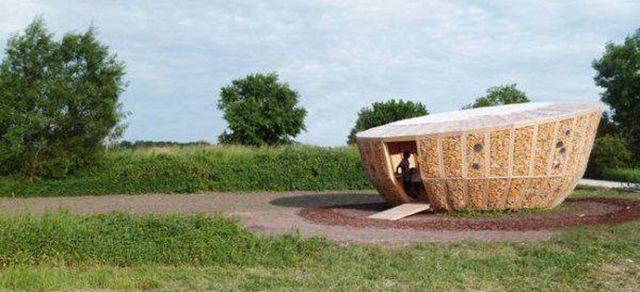 This house, designed by the French architectural firm St. André Lang, cost approximately $ 8705 and is located in a protected park area in Muttersholtz, France.
4.
Aircraft parts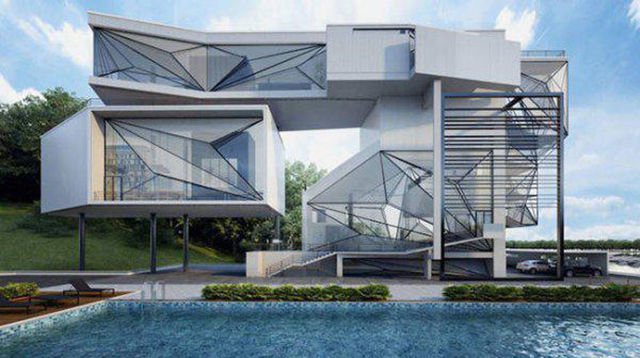 Designed by the (Urban Office Architecture) retired pilot, this villa was built to give the wearer a feeling of outdoor living.This is one of the most beautiful homes on this list.
5.
Scrap metal from the landfill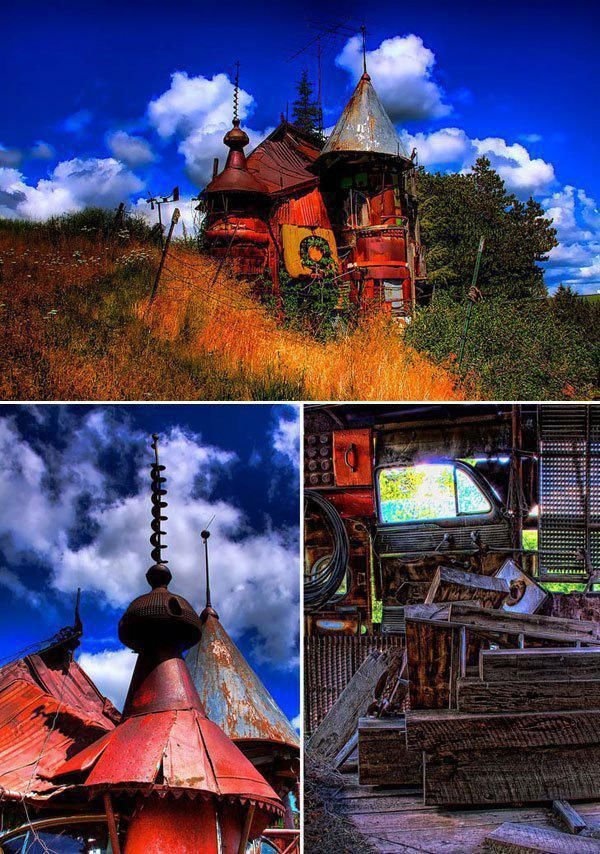 Victor Moore (Victor Moore) built a "Castle of Scrap metal" entirely from scrap and materials that he found at a nearby landfill. The artist and teacher of the secondary school began the construction of this building in 1970 and it cost him only $ 500.
6.
Upside down boat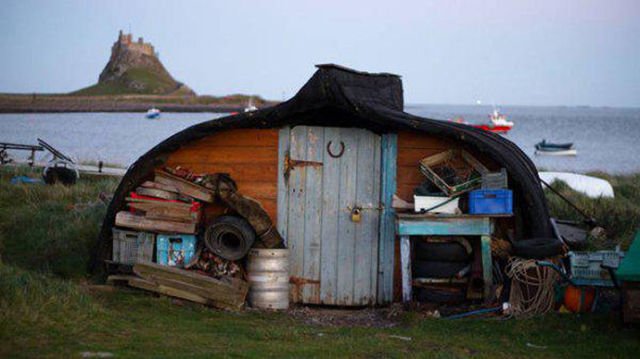 This house was built in Lindisfarne, England from an inverted boat that someone found on the shore.
7.
Plastic bottles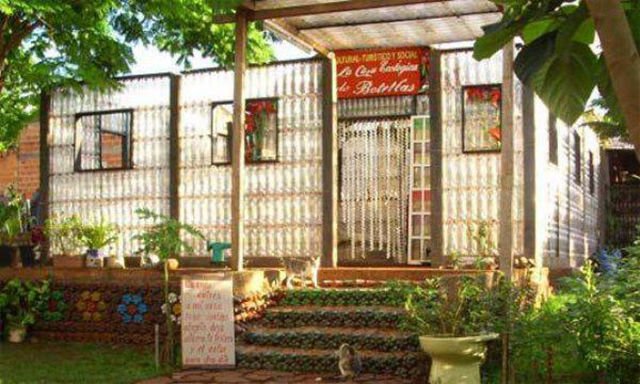 Family Alfredo Santa Cruz (Alfredo Santa Cruz) from Puerto Iguazu (Puerto Iguazu), Argentina has been hoarding plastic bottles for many years to be able to build their own home very cheaply.
8.
Grain silos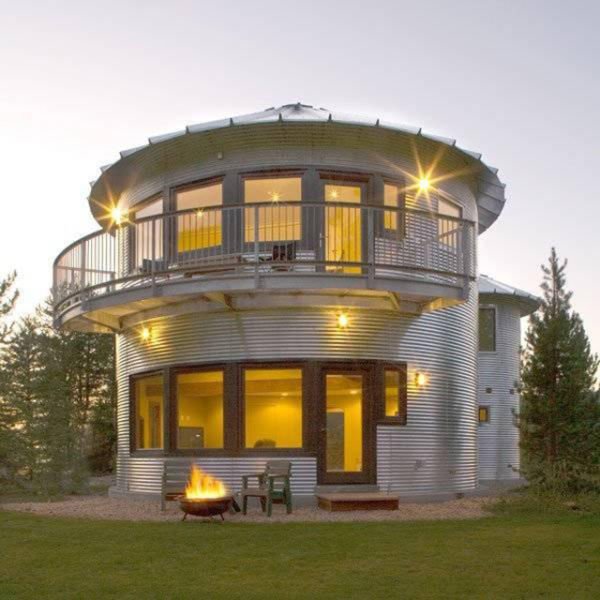 This modern-looking house was built from old granaries. He actually looks quite fashionable.
9.
Plastic bottles packed in bags



Spiral Island is a strange floating artificial island built in Mexico by the British artist Richart Rishi Sowa. It is made entirely from plastic bottles packed in bags. The island consists of two layers of these bags with the soil between them and on top of the bags. Because of this, plants grow here, whose root system helps keep the island more tightly bound.
In 2005, Hurricane Emily completely destroyed the first version of Spiral Island, but Owl did not give up and re-started building his project, calling the second version Joyxee Island.
10.
Wooden pallets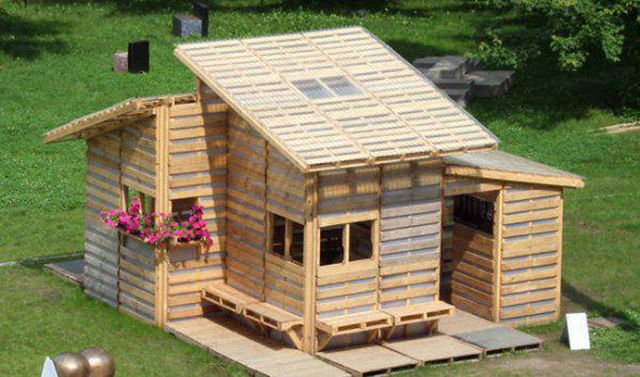 Take wooden pallets for $ 500 and you will have the same house.
11.
Beer cans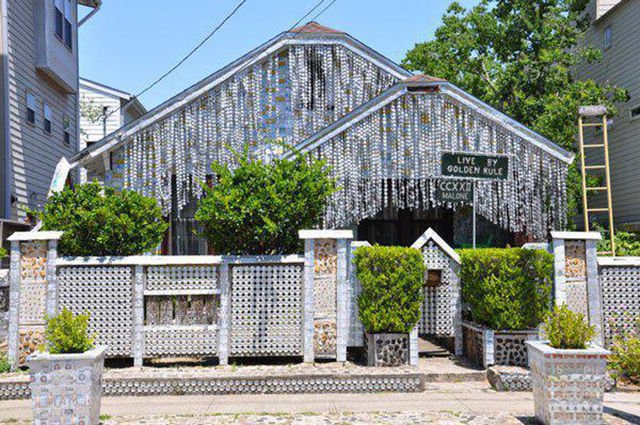 The Beer Can House began its existence when the owner John realized that his construction would be easier than any other alternative. "I think I just thought it would be a good idea. And it's easier than painting. "
True, the owner admits that the house actually smells like beer all the time, but let's hope that this will not be a problem.
12.
Shipping Containers


This house is built from two recovered shipping containers and some additional material that combines these two partially cut containers into one stunning home.
13.
Found materials and picture frames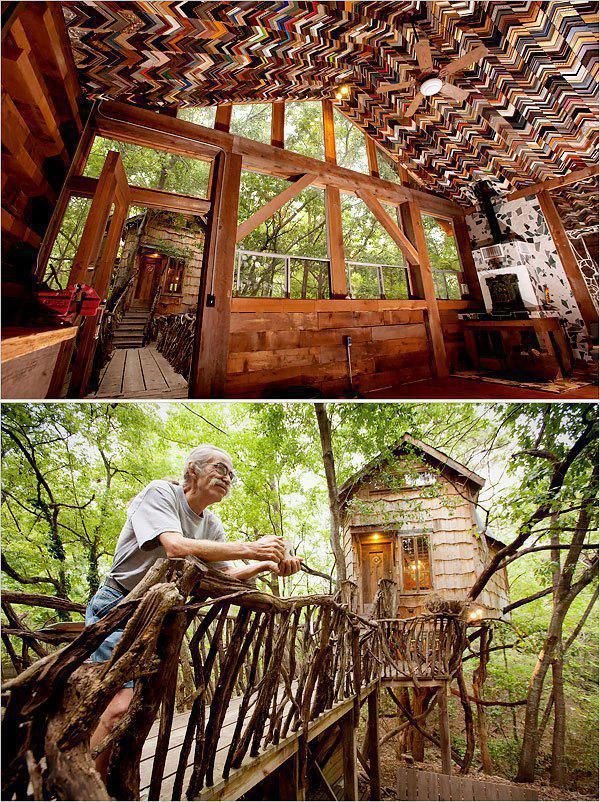 Dan Phillips builds beautiful houses at a low cost almost entirely from discarded materials, ranging from picture frames and unused wood to license plates. "It's impossible to ignore the laws of physics or building codes," he told the New York Times, "but beyond that, the possibilities are endless."